Magdalena Maleeva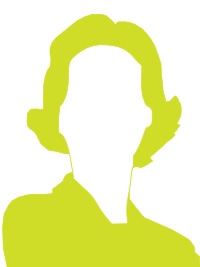 Born
Subscribe now

This information and data is not available because you are not our subscriber yet.
Please click here and get full access to the entire database!

Height
Weight
Plays
Bio
Magdalena Georgieva Maleeva is a Bulgarian former tennis player. She played on the WTA tour competing in singles and doubles, from April 1989 to October 2005. Her best position in the WTA Tour was no. 4 between 29 January to 4 February 1996.

Born in Sofia, Maleeva was the youngest of the three children of Yuliya Berberyan and Georgi Maleev. Yuliya, who came from a prominent Armenian family which found refuge in Bulgaria after the 1896 Armenian massacres in the Ottoman Empire, was one of the best Bulgarian tennis players in the 1960s. After she retired from professional tennis in the 1970s, Berberyan started on a coaching career. She trained all of her three daughters, Magdalena, Katerina and Manuela, each of whom eventually became WTA top six players.

In 1988 Maleeva became the youngest ever national tennis champion of Bulgaria, at the age of 13 years and four months. She turned professional in 1989, reaching the final of her first professional tournament at ITF/Bari-ITA. In her Grand Slam debut at the French Open in 1990, she passed the qualifications and reached the third round. In 1992 Maleeva snatched her first Tour event victory in San Marino. The following year she reached the fourth round at the Australian, the French and the US Open, as well as the third round of Wimbledon. That same year, she was the opponent of Monica Seles at a tournament in Hamburg, Germany when a deranged fan stabbed Seles in the back on the court. In 1995 Maleeva won a total of three tournaments, in Moscow, Chicago, Oakland, which allowed her to reach a career-high no. 4 in the WTA rankings in January 1996.

In June 1998, Maleeva underwent shoulder surgery, which forced her off the tour for the next eleven months. She started competing again in May 1999 and reached top 20 again in 2001. In 2002 she won the prestigious Kremlin Cup in Moscow, defeating three top 10 players on her way (Venus Williams, Amélie Mauresmo, and Lindsay Davenport). In 2004, she married her long-standing boyfriend, Lubomir Nokov.

Maleeva won a career total of ten WTA Tour titles in singles and five in doubles. She is the recipient of the 1993 WTA Tour Most Improved Player Award and was nominated for the 1990 WTA Tour Most Impressive Newcomer Award. She participated at the Olympic Games in Barcelona, Atlanta, and Athens.

In October 2005, Maleeva retired from professional tennis after 16 seasons (years), and became the last of the Maleeva sisters to retire. She now lives in Sofia, Bulgaria. On 27 June 2007, Maleeva gave birth to her first child: a girl named Yuliya and on 13 December 2008 she gave birth to a second child – Marko and on 20 August 2012 to their third child – Nina. She has been very active with the environmental organization 'Gorichka.bg', which works to create public awareness about urgent environmental problems. Maleeva also has created 'Harmonica'Harmonica, a brand for organic foods, has a couple of organic food stores in Sofia under the brand 'Biomag' and is a partner at the Maleeva tennis club.

In October 2010 Maleeva won the Bulgarian national outdoor championship, becoming the youngest and the oldest player to have won it, within 22 years.

In 2011, she made a brief tennis comeback, playing and winning three doubles matches for Bulgaria at the Fed Cup.

In March 2011, Maleeva was voted 8th in the "100 most influential women in Bulgaria" by Pari newspaper.
Tournament
AO
RG
W
US
Win-Loss
Subscribe now

This information and data is not available because you are not our subscriber yet.
Please click here and get full access to the entire database!