Daisy Schultz

Alias: Miss Schultz,
Daisy Uhl,
Frau Uhl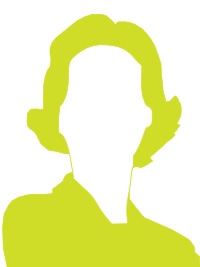 Born
Subscribe now

This information and data is not available because you are not our subscriber yet.
Please click here and get full access to the entire database!

Died
Plays
Bio
Daisy Schultz was the daughter of Justizrat ['King's Counsel'] Dr Hans Schultz, legal adviser to Deutsche Bank and joint founder, in 1897, of the Rot-Weiss Lawn Tennis Club in Berlin together with Councillor von Jecklin and Max Oechelhäuser. Daisy's mother, Harriet, was a good tennis player during the early years of the twentieth century.

On March 17, 1914, Daisy Schultz married Ferdinand C. Uhl, one of the most successful of the players from Berlin. He was known internationally and had enjoyed some success at lawn tennis while a student at Oxford University in England. He was later appointed captain of the German Davis Cup team.

Before her marriage Daisy Schultz had already begun to take part in international lawn tennis tournaments. After her marriage she took part in the mixed doubles event at many tournaments with her husband, Ferdinand, whose nickname was 'Shorty'. Daisy's highest position in the German singles rankings was number 5.

From 1919 to 1938, Daisy took part in the most popular lawn tennis tournaments held at spa/health resorts, including Warnemünde, Heringsdorf, Heiligendamm, Stettin and Sopot. In 1926, she won the singles title at the tournaments in Warnemünde and Heiligendamm. Both tournaments had a high status and attracted players from many different countries. Daisy Uhl was a member of both the Blau-Weiss Club and the Rot-Weiss Club in Berlin.

Daisy was also a top-class hockey player, first of all at the Berlin Hockey Club; from 1928 onwards, she managed the newly-established hockey section at the Rot-Weiss Club. Under her management the club's team won the German Hockey Championships in 1940. During World War Two, she accompanied the women's hockey team several times on trips abroad, for example, to Rimini in 1940 and to Florence in 1941.

In the last months of World War Two, Daisy's eldest son, Hans-Jürgen, arranged for his parents to be evacuated to Lindau by Lake Constance. Daisy's husband, Ferdinand, died there after a serious illness. In 1958, Gottfried von Cramm, with whom Daisy had been friends for decades, arranged for her to return to Berlin and for her to take on some work in her beloved Rot-Weiss Club.

Bridge was her greatest passion until her death. She enjoyed considerable success at this card game with various partners. However, she also remained faithful to lawn tennis and followed the national and international tournaments with great interest.

Daisy also remained fit until shortly before her death. In the summer of 1976, she climbed a wobbly garden ladder to gain access to the balcony of her apartment on the second floor of her building because she had forgotten the key to her front door! It is also worth mentioning that she was a good skier, and skied up until 1960.

Daisy Uhl was friends with fellow lawn tennis player Erna Kribben from childhood onwards. Erna Kribben later married fellow lawn tennis player Friedrich W. Rahe. Their two families frequently spent holidays together in Graal-Müritz by the Baltic Sea in northern Germany. They also socialized at their lawn tennis club.
Tournament
AO
RG
W
US
Win-Loss
Subscribe now

This information and data is not available because you are not our subscriber yet.
Please click here and get full access to the entire database!