Walter Ruckert
Full name: Walter John Ruckert
Nickname: Walt, Wally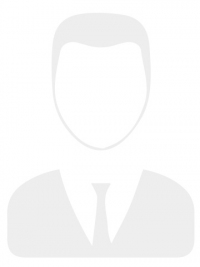 Born
Subscribe now

This information and data is not available because you are not our subscriber yet.
Please click here and get full access to the entire database!

Died
Plays
Bio
Born in New York City almost 93 years ago, Walt was 10 when he and his parents came to Santa Monica, CA. He attended Pacific Military School, Lincoln Junior High and graduated from Santa Monica High in 1933.

He met his future wife Frances B. Skinner at Santa Monica City College where they were both ranked #1 in tennis. They were married after Walt returned from the University of New Mexico on an athletic scholarship where he was affiliated with the Sigma Alpha Epsilon fraternity, and Fran had attended UCLA.

They had two children, Patricia Lee and John Michael, who survive him. His step children are David Callaway of Kealakekua, HI, Randy McQueen of Paradise, CA, Mindy McQueen of Camarillo, CA., and Steve McQueen Marshall of Los Angeles, CA. Walt's foster daughter Suzanne Lukather is of Sierra Madre, CA. The children of his very close companion of seven years, Shirley Ritchie of Oak View, CA, who preceded him in death, are Beverly Trahan of Pomona, CA., and Stan Ritchie of Kaneohe, HI. He is also survived by birth granddaughter Rebecca Lynn Austin of Homewood, IL. Walt will be buried alongside his wife, Sue McQueen Ruckert of Camarillo, CA, who he was with for 25 years and preceded him in death.

At age 14, Walt won the 1931 annual Ojai Valley Junior Doubles Championship, and at age 19, he played in the Forest Hills U.S. Nationals in New York, representing the Southern California Tennis Association. While pursuing his love of tennis, Walt was also an engineer for Douglas Aircraft from WWII to 1960. As a member of the U.S. Professional Tennis Assoc., he owned many tennis shops in L.A. and Ventura Counties. In later years, he promoted and played doubles with the "Old Cronies" tennis team of the Ojai Valley Athletic Club.

He was also a devoted Bridge player, attended weekly Koffee Klatch meetings to solve the world's problems, and entertained schools and retirement homes with songs and skits with the Senior Variety Showcase. He continued to string rackets for an extra income until last year when he moved from Ojai independent living at the wonderful Kingsley Manor Retirement Community in Hollywood. He could sing and dance at a moment's inspiration, and he enjoyed playing the piano for relaxation. On Sunday mornings, Walt enjoyed the comics and sports sections, and made the fluffiest cheese omelets ever. Avocado sandwiches or avocado on anything were his delight. With his artistic eye and inventive spirit, he found pleasure in creating or fixing just about anything. He had a quick wit and loved puns.

A great escape for Walt was going to a coffee shop with a newspaper for pie and coffee. he rooted for the underdog, and stood up for what is right. He believed that we have law makers, and now we need law simplifiers. In fact, he believed that we can go back to the Ten Commandments. Walt once told a reporter, "I've had a good life, and I'm glad it happened the way it did."

Tournament
AO
RG
W
US
Win-Loss
Subscribe now

This information and data is not available because you are not our subscriber yet.
Please click here and get full access to the entire database!